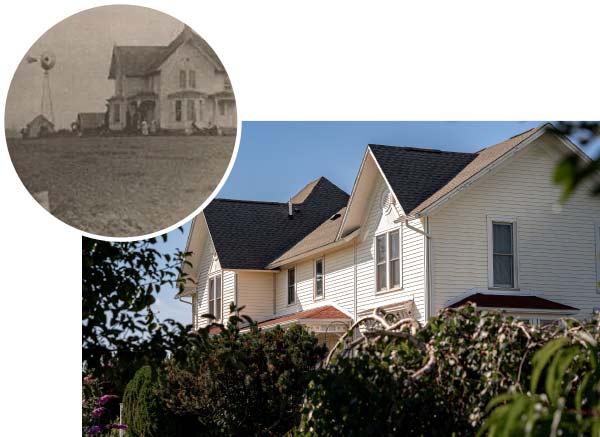 The Country Hermitage Bed and Breakfast continues a 130 year old agricultural tradition on a 400 acre working cherry farm overlooking East Grand Traverse Bay. A pioneer of the region from its earliest days, John Pulcipher arrived here in 1855. He courted Mary Ann Hover a school teacher from Ohio, and in 1869 they were married. To lessen the burden of moving away from her family, John promised to build her a fine house someday. After living on the family homestead for 13 years his promise was fulfilled to her when he built a fine house in the fall of 1883.
The house was continuously inhabited until the death of Jessie Pulcipher, John's niece in 1964. With no indoor plumbing, or electricity it sat abandoned for 35 years until restoration began in early 1999. A large addition was added to accommodate a beautiful modern kitchen. Throughout the home the wood trim was lovingly restored to its original beauty.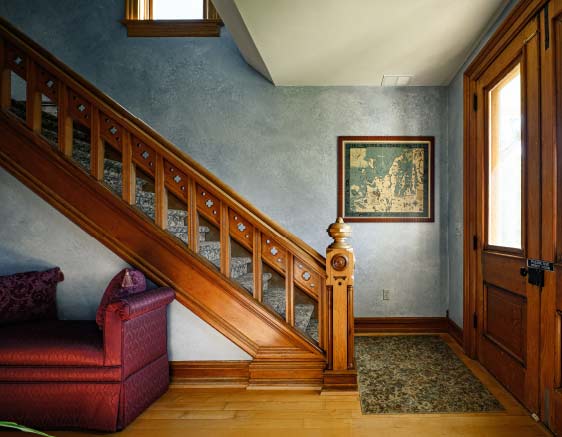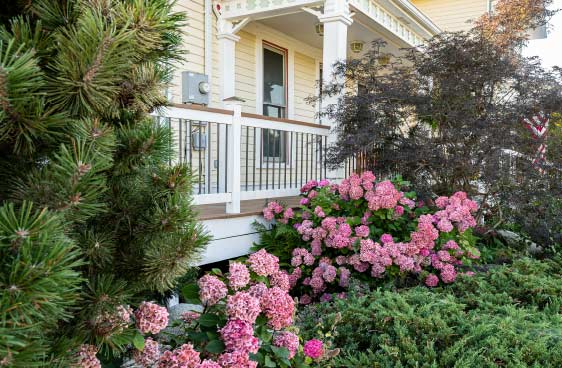 The house was placed on the National Register of Historic Places in 2001 and sits splendidly among gardens and orchards providing glimpses back to former days. This Country Inn is ideally situated in a quiet country setting yet close to the popular towns of Traverse City and Elk Rapids with their many attractions. The Country Hermitage Bed and Breakfast is perfect for your romantic getaway.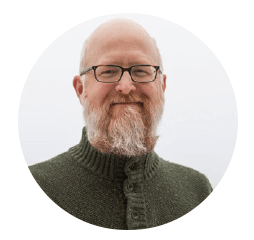 How it all Started
The man who got it all started is Nels Veliquette, a 1990 Elk Rapids high school graduate, cherry farmer, and history buff.
The Veliquette name is synonymous with the cherry industry in Northern Michigan. So, it was no surprise when the family bought the house and adjoining land for its 150 acres of cherry orchards to combine them with the adjacent 250 acres of orchard they already owned.
Nels has had his eye on the dilapidated Pulcipher home, and decided it was worth preserving. When Nels, his family, and contractor began the challenging renovation project in March 1999, the house had only a cold water spigot and no plumbing or electricity. Only two rooms received heat from the oil burning furnace.
Nels was just a month into the project when he met the woman who was to become his wife and partner in the bed and breakfast endeavor.
His wife Michelle helped to create a comfortable romantic space for guests to enjoy. The wonderfully appointed decor is found throughout the B&B, mixing antiques and new furnishing so perfectly. What was once abandoned for 35 years now has all the best amenities that discriminating B&B travelers are looking for. Come for a stay and experience the B&B that is "Built on a Legacy of Romance".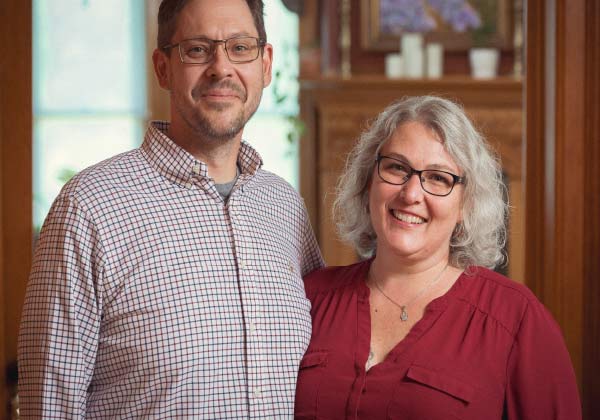 The Current Innkeepers
Misty and Eric Drake are both Michigan natives from the Elk Rapids area. Together, they have over 25 years experience in the hospitality industry. Their knowledge of Northern Michigan attractions along with their attention to customer satisfaction provides the welcoming and intimate setting you will find at Country Hermitage Bed & Breakfast.
Don't wait for your next get-a-way
Book our beautiful setting with uninterrupted views of the Northern Michigan countryside – uniquely Grand Traverse!