Our B&B has seven guest rooms, six on the upper floor and one on the main floor. All have either a queen or king bed with private bath and can accommodate one or two people. We use only cotton, 400+ threadcount sheets and high quality bedding.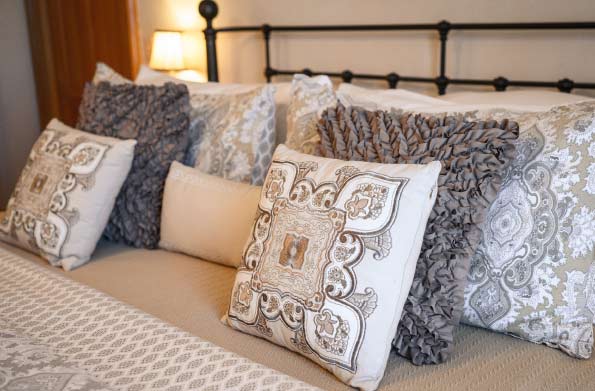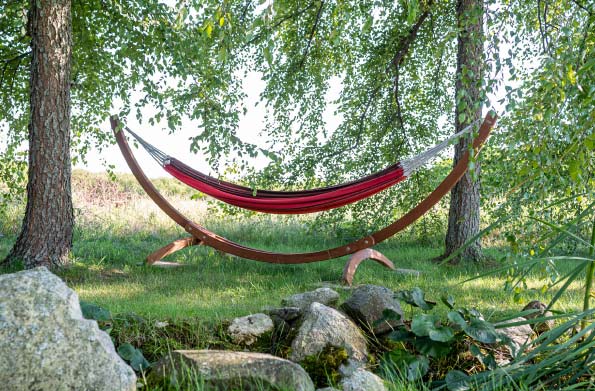 In addition to many lovely rooms for enjoying indoor activities, our Bed and Breakfast boasts seven acres of beautifully maintained grounds and a private pond with fish to feed and a hammock to enjoy the shade or just kick back on our deck with a cool drink and enjoy the surrounding countryside
A full service, freshly prepared breakfast is offered daily. We serve local foods whenever possible. We also serve freshly roasted Higher Grounds coffees, a local company utilizing "Fair Trade" practices.
We are happy to accommodate any special dietary needs you may have. Please advise us before your arrival.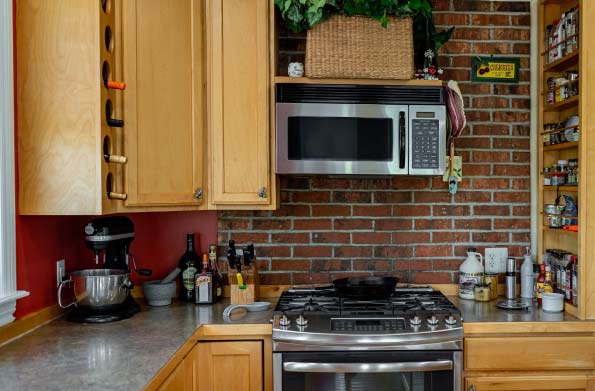 Parlor
Take time to relax in the Front Parlor, in which you can enjoy the artwork provided by local artists. You can sit and read on the comfy fainting couch or just lounge by the fireplace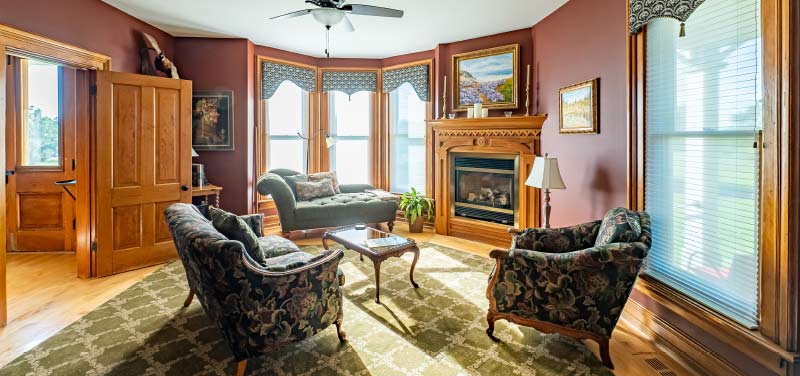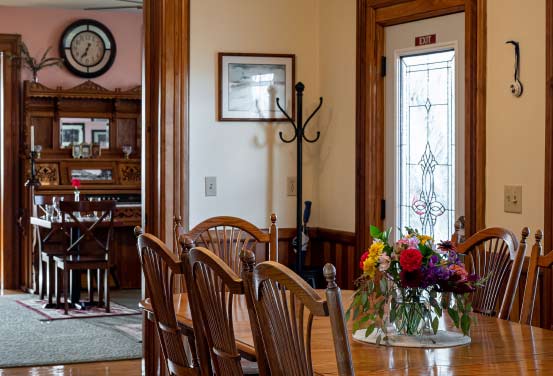 Dining Room
Feel the comfort of home in our dining room where you will enjoy farm-fresh breakfasts and delicious homemade snacks served daily.
Breakfast at the Country Hermitage is always a special event. Waking up to the aroma of fresh-brewed coffee and a homemade breakfast is always a highlight. The self-served first course begins with our own recipe muffins or a seasonal fruit dish, followed by our mouth watering main entrees such as Croissant French Toast, Almond Cherry Pancakes, or Unique Savory Dishes and Fritters made with locally grown fruits and vegetables.
Front Hall
Our front hall has brochures and local publications for you to review. Maps and a variety of menus from nearby restaurants are also provided. The innkeepers will be happy to assist you in planning your dinner reservations, golf outings, and other activities.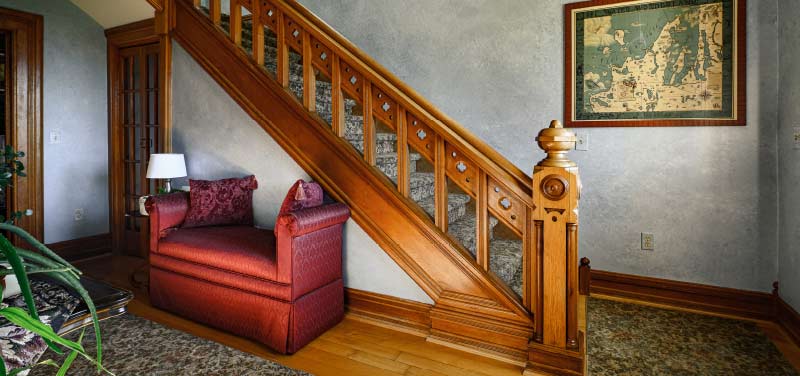 Don't wait for your next get-a-way
Book our beautiful setting with uninterrupted views of the Northern Michigan countryside – uniquely Grand Traverse!